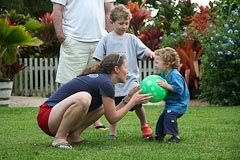 Negotiation can be said to be the very soul of business. Practically nothing gets done without it. Businesses grow because of it. Careers prosper or decline depending upon one's skill at it. Search for "negotiation" on TechCrunch and you'll find articles about Amazon negotiating with publishers over pricing or the latest news of the New York Times negotiating a content deal with the Bay Area News Project. Anything big going on in business involves negotiation.
If you want to learn more about it you can pick up books about "getting to yes" or "getting past no." They'll warn you that negotiation can easily get emotional, or be fueled by food, drink or hotheaded words. Well, negotiation doesn't have to get you crazy. Here are four simple tips:
Keep emotion out of it
Know your bottom line
Know when you can afford to walk away
Try a Buy Order on Wigix
That last one may have surprised you, but this is a blog about using Wigix more effectively and I did a pretty good job of negotiating that point in, don't you think?
Wigix gives you flexibility in negotiations. If you see an item you want to buy you can get it from any of the sellers listed. But did you know you can negotiate? Yes, you can, by creating a Buy Order. Look in the Open Sell Orders pane on an item detail page and click "Place Buy Order." Doing this means you're willing to purchase an item at a set price. Sellers who log on to Wigix will see that and might fulfill your dream price for your dream item. You can indicate the quantity, condition and price you're willing to pay, and also how long you're willing to list your buy order - until a specific date or keep it going until you cancel it. You can be smart about it too, because the Wigix listing can show you the market value for any item and also what the last buyer paid for it. You're fully informed. Everything is on the table.
With a Wigix Buy Order your negotiations will always go smoothly.